Kitchen extensions are one the most common ways people choose to extend their homes. Traditionally, kitchens were functional spaces, and this means that in a lot of existing properties, kitchens are quite small. A well-designed kitchen extension can increase the value of your home and make it much more comfortable.
A kitchen extension can be an excellent way to add both space and value to your home. By extending your kitchen, you can create a larger, more functional space for cooking, dining, and entertaining, while also increasing the overall value of your property.
The cost of a kitchen extension can vary depending on several factors, including the size of the extension, the materials used, and the complexity of the project. However, the return on investment for a kitchen extension can be significant, with some estimates suggesting that it can increase the value of a property by up to 15%.
Types of Kitchen Extensions
Rear Extension
If you lack the space needed for a side return, you might consider a rear extension. This will take your kitchen out into your garden, meaning its worth considering how much green space you're willing to lose during the design stage.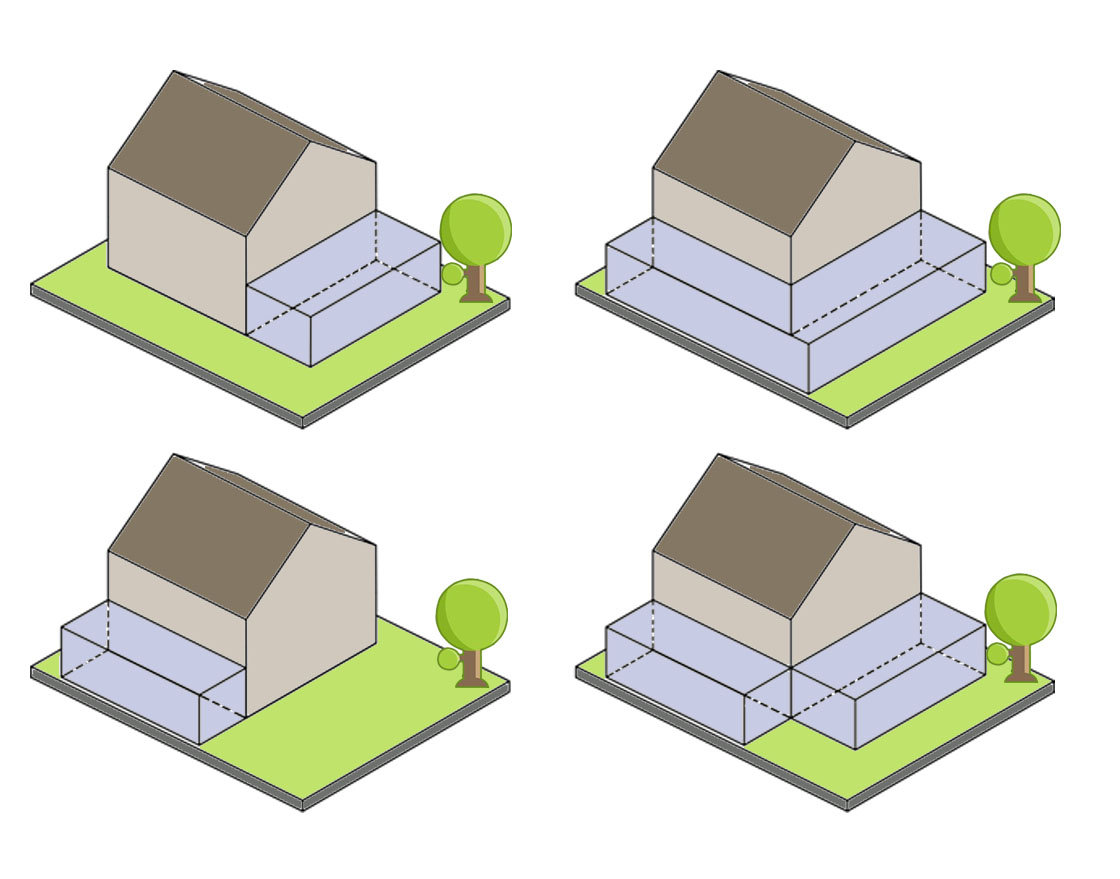 Wrap around extension
A combination of a side and rear extension, the wrap around gives a dramatic makeover to your kitchen. The extra space provided makes open plan living a dream, as you can easily combine your living, kitchen and entertaining areas with your new addition. Perfect for growing families.
Side return extension
The small but mighty option. To look at, a side return extension isn't a huge add on to your property, but often generates a lot of new space within your kitchen. Not only that, they can be very reasonable in terms of cost.
Will I Need Planning Permission for a Kitchen Extension?
If you are going to be adding a kitchen extension to create your new multi functional space, then you may be covered under Permitted Development (PD) rights and therefore not require planning consent.
However, bear in mind that if your house is in a Conservation Area or national park, the amount of work you can do under PD is usually reduced and you may require planning permission.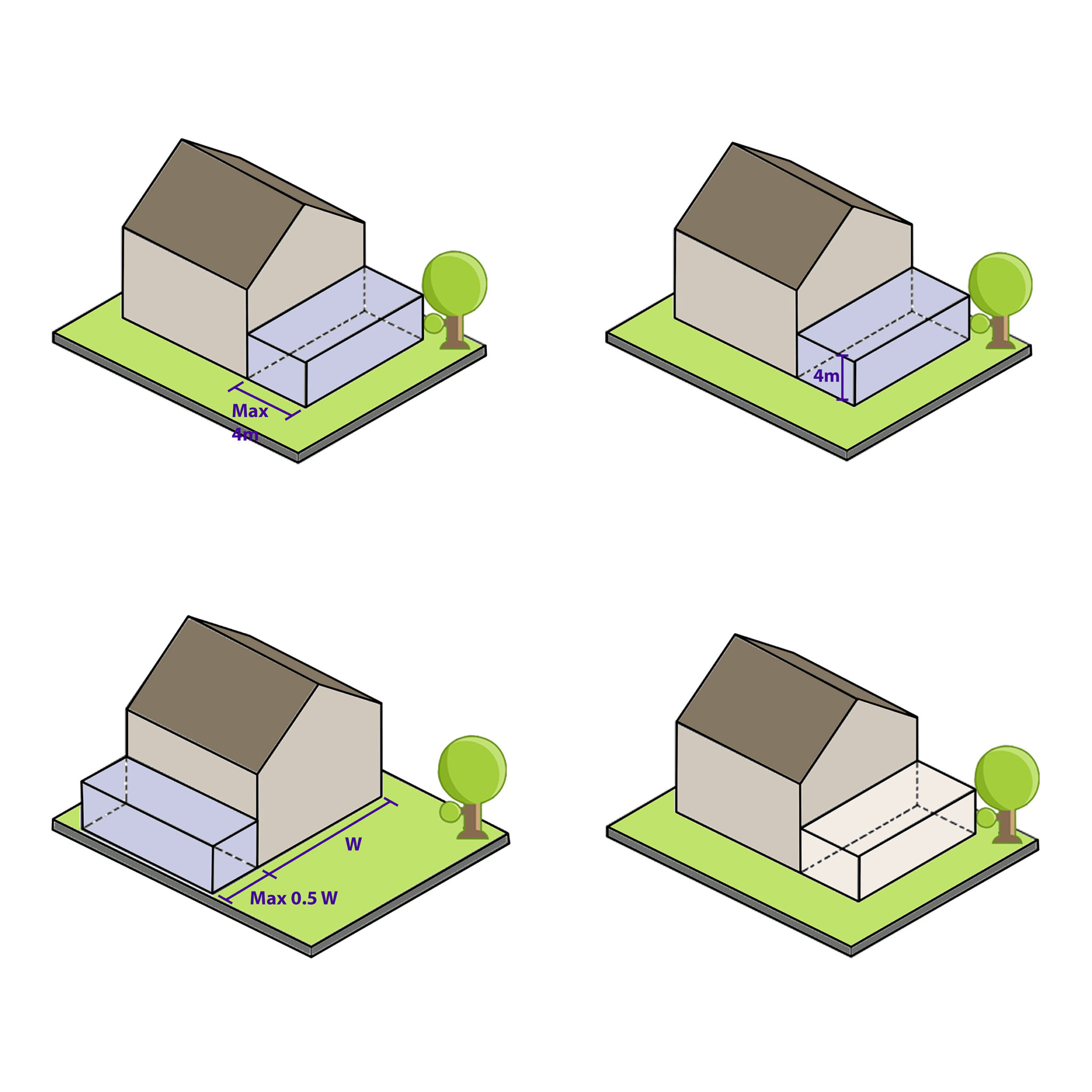 To be covered under PD rights, a single-storey extension should:
Be a maximum height of four metres
Not extend beyond the original rear wall of the house by more than six metres if it is an attached house (i.e. semi-detached), or eight metres for a detached home
If you are adding a side extension, this must be single-storey with a width of no more than half that of the original house
Materials to be similar in appearance to the existing house.
Planning The Layout of Your Kitchen Extension
While many people extend to be able to create a larger open plan kitchen, this isn't the only option available. Broken plan is a riff on open plan spaces, which offers the best elements of an open plan kitchen — light, open sidelines — with the benefits of having more defined areas and divides between spaces, such as less noise and food smells when using physical partitions, or just a sense of a more intimate space when using spatial divides.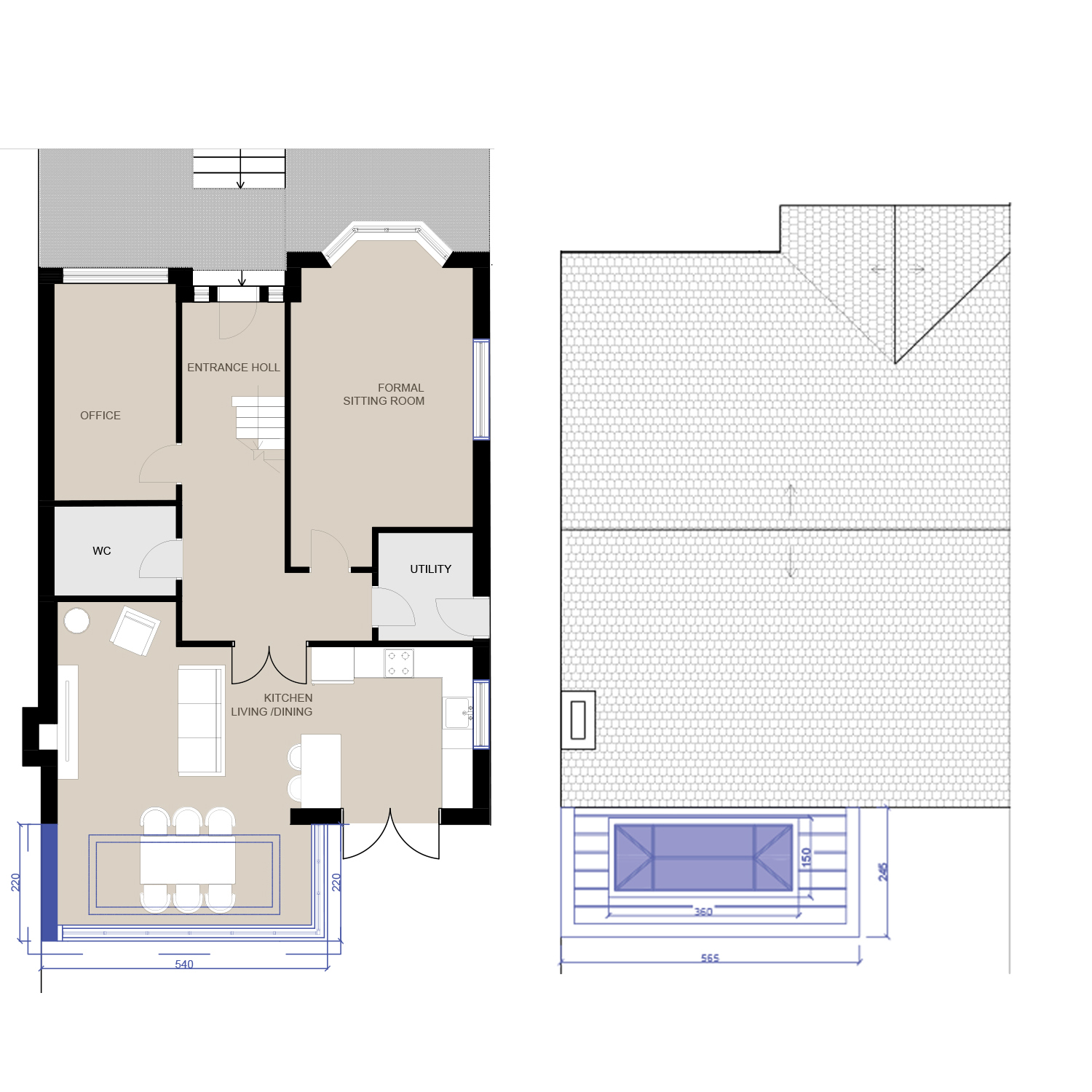 Is a Small Extension Worth It?
First off, you're not the only person to have wondered about the relative value of adding an extension on to your property. The matter has been researched many times, and plenty of statistical evidence is available to back up the claim that – in general, at least – a home extension is something to consider if you're thinking of adding value to your property. According to research from the past few years, in England and Wales, a home extension which measures 25 square metres can add around 15% to a property's sale price.
Even a small extension is worth it and can add value to your property, by increasing the length or width of your home. It can add value to your experience of your home too, adding more than just financial value to your property.